How to Choose the Ideal Waist Cincher for your Shape and Size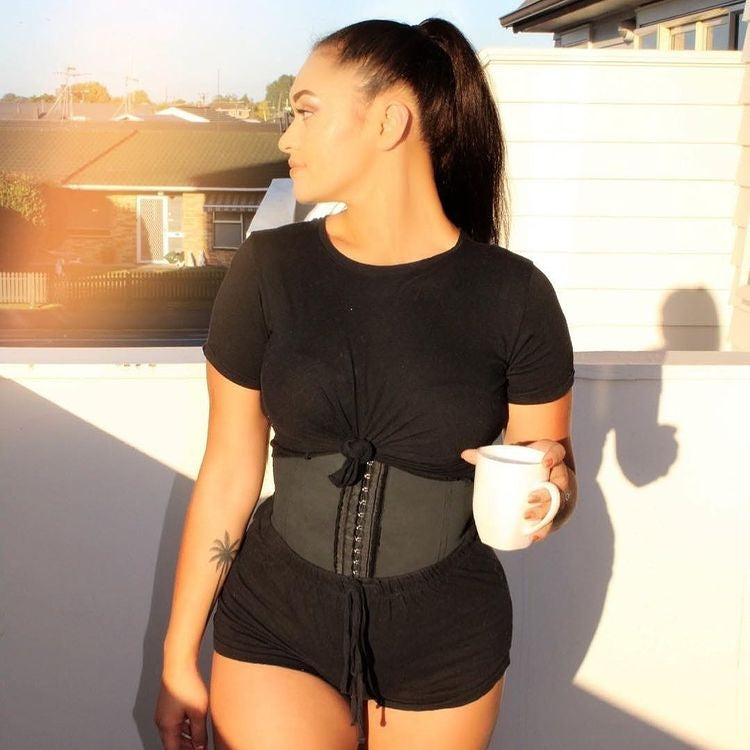 Are you in search of the perfect waist cincher tailored to your body's unique shape and dimensions? The market offers a plethora of options, making it essential to identify the ideal choice for you. Here are some valuable pointers to guide you toward finding the ultimate waist cincher that suits your requirements.
Initially, factor in your body's size and shape as waist cinchers cater to diverse body types. Opt for a cincher that provides a snug and comfortable fit. Next, determine the style of waist cincher you prefer. Some come with hooks and loops for better fitting, while others utilize a mesh design and a band for tightening. Additionally, consider the aesthetic aspects like color and style that resonate with your personal fashion taste.
Diverse Types of Waist Cinchers:
Waist cinchers are popular body wraps crafted from elastic fabric or silicone, designed to wrap around your waist, aiding in waist size reduction. These come in various shapes and sizes to accommodate different body types.
Effective wearing of a waist cincher involves several factors. Ensure it's snug enough to compress your waist without causing discomfort. Position it below your hips to avoid hindering movement. Always make sure the cincher is dry before wearing it to prevent irritation.
The market boasts a range of waist cincher varieties, each offering distinct compression levels. If you're uncertain about the right choice, consider trying various styles to determine the one that aligns best with your body and needs. When selecting, take into account your body size, waist circumference, and desired compression. Some cinchers have adjustable straps, while others require multiple wraps around the waist. Also, ensure the cincher is dry before donning it to prevent irritation.
Here are various waist cincher types, each with its own advantages and disadvantages. Among the most common types are:
Strapless Waist Cinchers: Lightweight and breathable, worn without a belt. Ideal for achieving a slimmer appearance when paired with dresses, skirts, or leggings.
Belt-Based Waist Cinchers: Utilize a belt to constrict the waist, offering immediate visible waist reduction.
Corset-Based Waist Cinchers: Work with a corset to create a natural appearance and potentially enhance waist size if worn correctly.
Waist Trainers: Made from breathable fabric, designed to assist weight loss around the stomach. Worn with pants or skirts, they provide stomach support.
Comfort levels vary, as do weight loss outcomes. Ultimately, your optimal waist trainer depends on personal needs and preferences.
Proper Use of a Waist Cincher:
Selecting the right waist cincher can be daunting due to the variety available. If you're aiming for a slimming effect, waist cinchers are a sound choice for waist and hip size reduction. They can also contribute to a flatter stomach. To ensure comfort and effectiveness, here are some steps to follow:
Adjust the cincher for a snug yet comfortable fit around your waist.
Position it to cover your lower stomach and upper thighs.
Avoid wearing the cincher during physical activity or exercise to facilitate easier removal.
To take it off, untie it from the waistband and gently slide it down.
Always ensure the cincher is securely tied when not in use.
Tailored Selection for Different Body Shapes and Sizes:
For those seeking a cincher to shape and tone their midsection, consider your body shape and size. Opt for cinchers with smaller waistbands to effectively target midsection shaping. If you have a larger waist, select cinchers with broader waistbands for better midsection tightening and waistline reduction. Key factors when choosing a cincher include compression level, materials, waistband size and shape, and available warranty.
Benefits of Waist Cincher Usage:
A waist cincher can be a powerful tool to achieve your desired body shape. By applying pressure to the lower stomach, it aids in waist reduction. The benefits include:
Reduction in abdominal fat.
Waist and hip size reduction.
Improved circulation.
Back support.
Potential reduction in cellulite.
A well-fitted and comfortable cincher is essential. Various cinchers target different goals, from abdominal muscle tightening to cellulite reduction. Always adhere to instructions and discontinue use if discomfort arises.
Effects of Waist Cincher Usage:
Waist cinchers have been a staple of body shaping for years, designed to reduce waist circumference by constricting waistbands and supporting garments. Benefits include:
Waist size reduction due to waistband compression.
Improved posture and reduced lower back pressure.
Enhanced appearance of abdominal muscles and reduced waistline protrusion.
For those aiming to reduce their waist size comfortably, waist cinchers are a viable choice. To achieve optimal outcomes, it's recommended to consider your needs and find a well-fitting, durable model.
In your journey to find the perfect waist cincher, keep these insights in mind as you explore the options available to you.